News:  Thank you for electing me November 4 to serve on the Whatcom County Charter Review Commission!
Special invitation to all my friends to join us for a Christmas Eve Candlelight Service at Ferndale Alliance Church, Wednesday December 24, 9:00-10:00 PM. More at www.FerndaleAllianceChurch.com
Thank you for visiting my home page.  I hope you will find what you need here and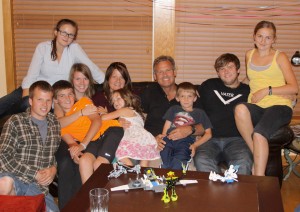 that I may be of some service or help to you.
My life begins and is centered around my family and my faith. Diane and I have been married since 1985 and have seven wonderful children who are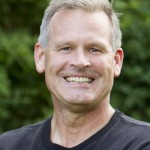 the joy and pride of our lives. Diane and I also just recently became proud grandparents.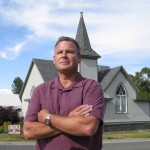 Diane and I were invited to move to Ferndale (from Blaine) in 1987 to start the Ferndale Alliance Church.  I have been the pastor and we have together shared the leadership duties of this congregation now for over 25 years.  If you are looking for a friendly neighborhood church we would be honored if you'd be our guest any Sunday.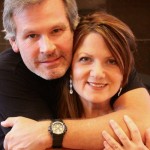 Piano has always been a big part of my life.  When we moved to Ferndale I bought my first piano and started teaching.  My guess is that I've instructed hundreds of Whatcom kids and adults.  I also get to perform now and again and had the pleasure of being the house pianist at Semiahmoo Resort (playing weekends at their nice restaurant) for 17 years.
We love Ferndale and along the way I felt it would be a good thing to do what I could to shape and contribute to Ferndale's future over the long term. So, I ran for city council and was recently reelected to a second term.  I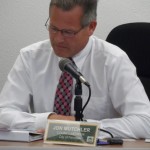 love the opportunity to contribute and serve a community that's growing smart in so many ways.  If you live in Ferndale you know how fortunate you are! Anyway, I have a city council page that may be of interest to you if you are concerned about city hall, local politics, and governing issues. Also, I provide "city updates" to friends and supporters quarterly, and if you wish to receive those just drop me a note.
As I was approaching 50 (I was born in 1959) and was asked to participate on our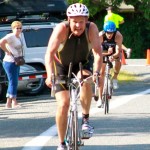 church's Ski to Sea team I recognized the need to get fit and take better care of myself.  2009 was the year I started to get "active" again.  Since that time I have completed countless 5ks, about 20 triathlons, a Half Ironman, two marathons and several 13.1s.  I like being healthy. I enjoy being a member of Thrive Community Fitness in Ferndale.
Thank you for stopping by.